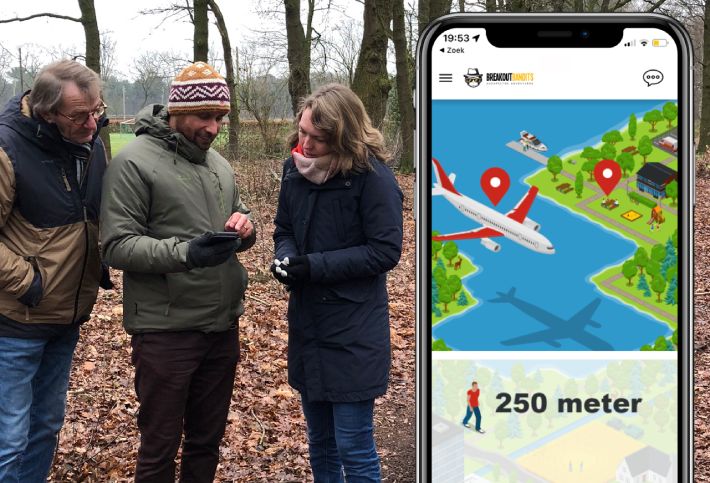 Become a paparazzi for Breakout News Network and discover everything about your team in this thrilling urban game. Compete to find the juiciest and most interesting stories about your team and submit them to the editors. The team that finds out the most information wins the game! With personal questions and a captivating storyline, this custom-made team-building experience is a fun way to bond and have a great time. Play it anywhere you want!
This event is custom-made
The following elements are customizable.
Follow us
Read all about our unexpected adventures running Breakout Bandits in our blog or follow us on your favorite social media.
We calculated the price indication based on these elements. Prices with an asterisk (*) are an estimation. We are depended on the prices and available types in your country / region. The final price may vary from this price indication.
Would you like to know how we will customize this event for you? Just give us a call or request a quote online.  We will send you a personal quote within 24 hours based on your preferences.
No specification available