Need more inspiration?
Are you looking for other activities? Get inspired by one of our partners.
Recommended: Making Gouda cheese (workshop)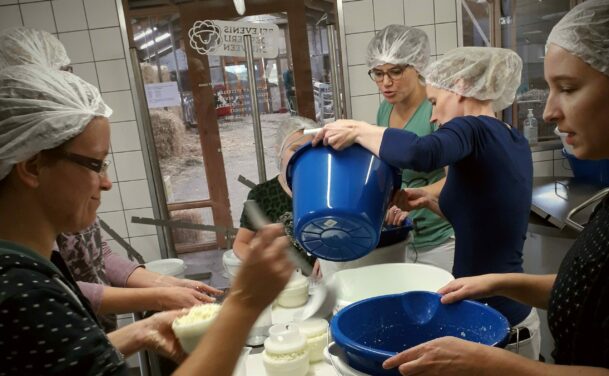 Experience the unique and authentic Dutch culture by making cheese with Esther! As a professional and passionate cheese maker, she's excited to share her expertise with you.
You have two options to choose from: visit the cheese maker in Elburg or have a fun cheese-making day in your own kitchen. Esther will bring all the necessary equipment, and a scrumptious farmer's lunch will be served.
Throughout the day, you'll learn all the steps involved in making cheese. Once you've finished, Esther will provide all the materials you need to age and treat your cheese over the next six weeks. Then, you can relish in the taste of your homemade Gouda cheese!
Don't miss out on this incredible opportunity to immerse yourself in Dutch tradition and learn a new skill. Book your spot now by checking out the available dates and reserving your spot.