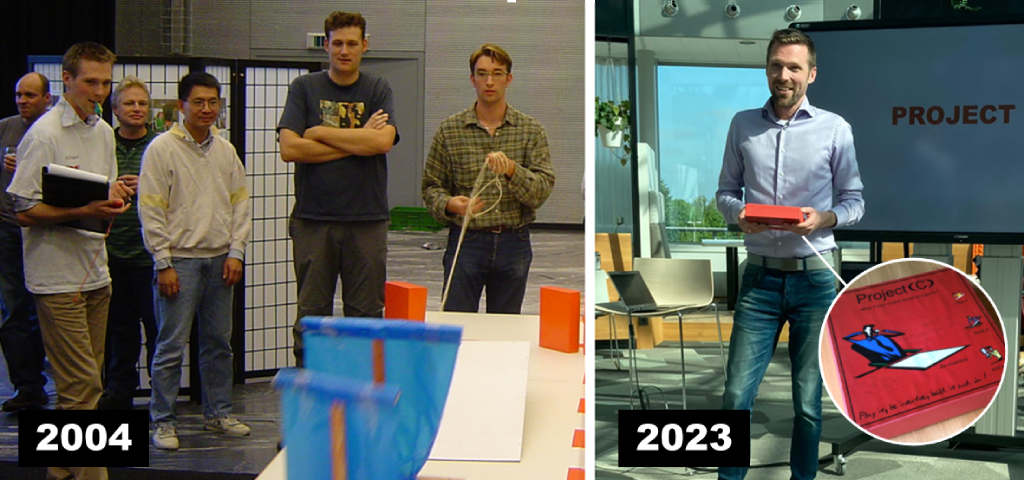 The farewell drink and the mysterious red box
For almost 20 years, a small mysterious red box with "project C" written on the front, was laying in my attic. Every time I saw it I thought: "if I ever leave National Netherlands", I will tell the story of Project C. Last Thursday was the day. A few months earlier I had decided to start working for Breakout Bandits for 100%. This was my last day at NN and I brought the red box with me.
Follow us
Read all about our unexpected adventures running Breakout Bandits in our blog or follow us on your favorite social media.