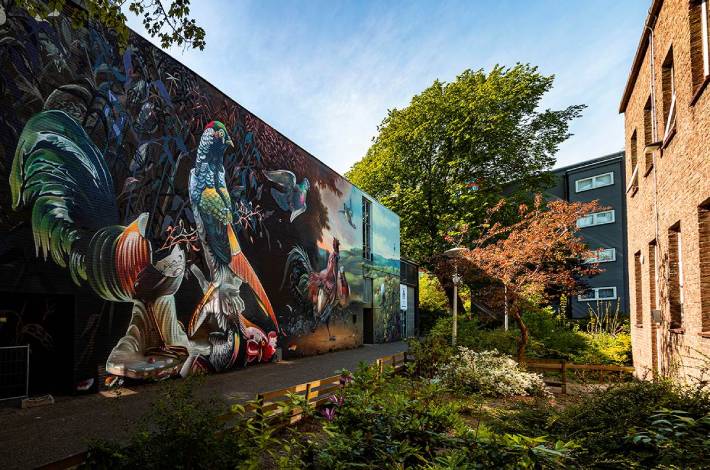 Mauritshuis Murals Tour in The Hague
The Mauritshuis celebrates its 200th anniversary this year. To celebrate, they are breaking open the walls of the Mauritshuis and bring the art to the city. Breakout Bandits were asked to build the Mauritshuis Murals Tour app, which leads you right through The Hague, past all the works. Do the tour yourself now. Discover all the murals and experience a nice day out in The Hague.
Discover all Mauritshuis Murals in The Hague
Frequently Asked Questions
Follow us
Read all about our unexpected adventures running Breakout Bandits in our blog or follow us on your favorite social media.
We calculated the price indication based on these elements. Prices with an asterisk (*) are an estimation. We are depended on the prices and available types in your country / region. The final price may vary from this price indication.
Would you like to know how we will customize this event for you? Just give us a call or request a quote online.  We will send you a personal quote within 24 hours based on your preferences.
No specification available